Under the motto
"Our future is no coincidence. Does every contribution count?"
a workshop for pupils, organized by the association WIMEN in cooperation with the Institute for Transport Studies, took place at BOKU on 11.09. and 12.09.2023. On both days, three school classes (including the students of the TRA:WELL partner schools Billrothgymnasium and BRG19 Krottenbachstraße) were invited to discuss their perspectives on climate change, mobility and sustainability.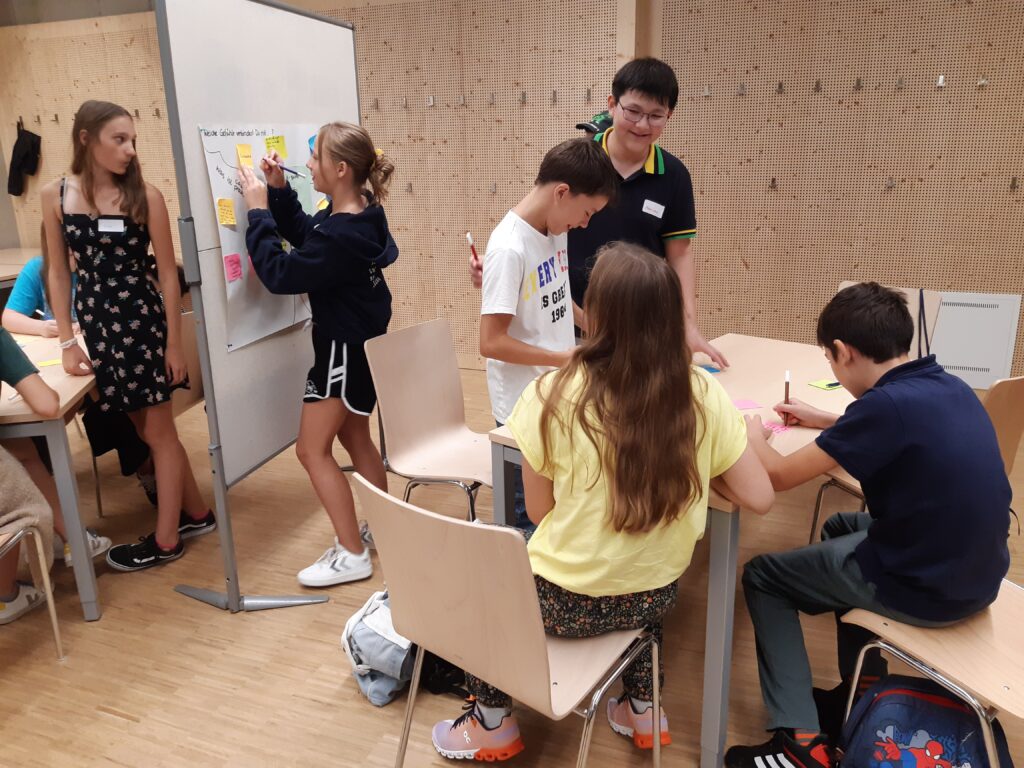 The station "What moves you", supervised by Elisabeth Schauppenlehner-Kloyber, Michael Braito and Sandra Wegener, focused on the motives and motivations of the pupils' choice of transport.
At the same time, this exchange served as preliminary work for the next step in the project, in which mobility types are defined using the Q-method … sounds complicated, but is super-exciting!
A final quiz and a T-shirt competition were also a lot of fun.