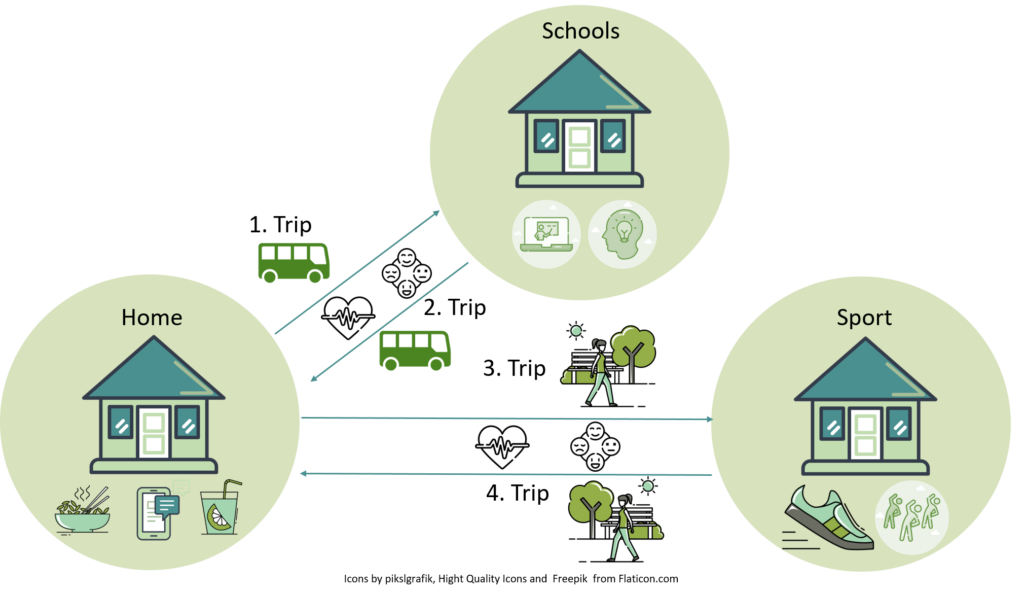 The mobility and activity survey with the three cooperation schools was carried out successfully. In the course of the TRA:WELL survey, the pupils recorded their journeys online in mobility diaries:
They documented which means of transport they used, for how long, and how exhausting their activities were at their destination.
Subjective well-being was also recorded over a period of 7 days.
By wearing the activity trackers, the mobility diaries will be supplemented with further biometric data and will provide information on the extent to which active mobility of the pupils contributes to achieving the WHO health recommendations.
Data analysis will take place in the coming months. Starting in the fall, the project will then focus, among other things, on motives and attitudes and the perception of traffic space.